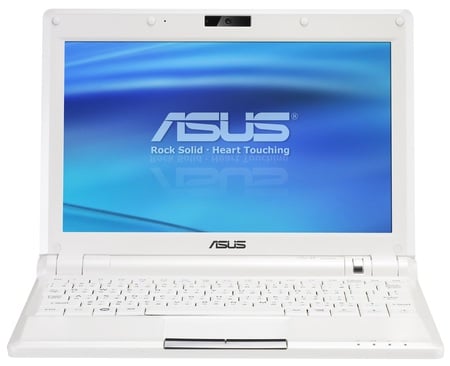 Asus Eee Pc using Linux and small chips is starting to do what the OLPC -One Laptop Per Child was supposed to do – bring computing and Internet connectivity to users that dont want to spend $600-900 for a big, overloaded laptop with features geared for developers or Photoshopping graphic designers. Just give users portability, Open Office, easy connections to the Web , chat, email and their favorite social connection websites.
This new low cost laptop, called MID-Mini Internet Devices, will be served by Intels upcoming Atom micro-processor. It delivers 1.6GHz(versus Celerons 2GHz, 3.0Watts(versus 35watts of most Core Duos), fast 533MHz bus and a host of mobile and small scale computing capabilities. The merge between PDAs, lowend laptops, and mobile phones will continue apace. Most interesting, this is a market where Microsoft is not King and Vista wont fit and so XP may have to be allowed to continue on past June 30th, 2008 termination date – probably in a slimmed down/cutback form.
But the bottomline is $200-300 Mobiles/Notobooks are here to stay.