At the Toronto WordPress Meetup Group we have been doing a series of presentations about the substantial  widgets and features  available in  Elementor. But in the process of doing the research  some Elementor add-on vendors offer freemium packages in which their free components and widgets are very attractive such is the case with Happy Add-ons. So this review will look at 4 free Happy widgets that add real oomph to free Elementor.
The Happy Addon Widgets
Happy Addons have 4 media oriented widgets that are not available in free Elementor and really extend its capabilities. The first is the Justified Image widget. As seen in the screen shot below, this widget is packed with features:- justified image layout, filter groups of images, captioning and lightbox display of the images in a popup slider
Because the Happy Justified Grid supports multiple albums or image groups it becomes a much more versatile gallery. Many galleries will display galleries of related images – saya propertyfor sale  the outdoor look and indoor ground floor, upstairs and basement images. O r the basketball game will have pregame, first half, second half and post game photo groups.
Happy Justified Grid has made it easy to add Albums or Filter Groups. But it would be a bit easier to understand if the ADD ITEM button were renamed to ADD ALBUM or ADD FILTER GROUP. 
As you can see from the above screenshot, Happy Grid  has made it easy style the grid with background color, rounded borders, use-set image spacing, etc. And let me assure readers there is a lot of et cetera in the styling options including translation, rotation, scale and skew options including precise comtrols for each option. In general, Happy provides very robust styling option for all its widgets.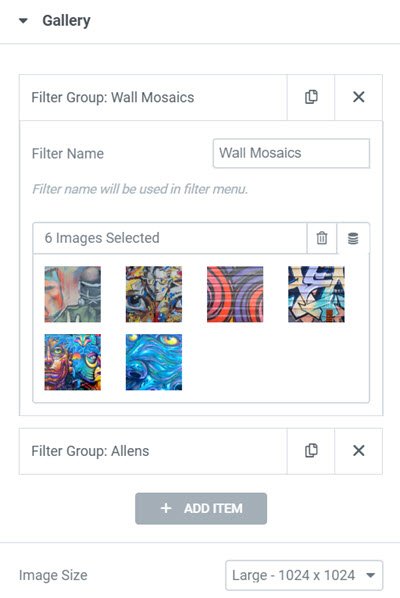 The second Happy addon widget is Image Compare or Before and After component popular in news stories.
Before and After also works well with art styling choices or comparison of photofinishing methods. Happy Before and After is a robust widget allowing for hero sized images, vertical or horizontal dividing line, user customizable labels, borders with rounding, etc. In this example, a box shadow and top divider styling have been added to the component container.
In contrast to the competence of the Before and After Component, Happy has fumbled the Flip Box in its free widgets.

Yes, Flip Boxes can be powerful media persuaders; but not so when the Flip Box  allows no control on the flip action or speed. Also the sub-title or description is misbehaving. So it should not be a surprise that Happy offers an Advance Flip Box component in its Pro version which addresses these issues.
Happy's Slider is an improved offering from Happy.. It offers an image slider with either vertical or horizontal transition, arrow and/or dot navigation controls,  captions, and images up to Hero size for the slider. Missing are lightbox display of the full-sized images, plus a range of  transitions like zoom, drop down, or bounce:

Happy Slider is not as versatile as Smart Slider but it is easier to use and comes free  and with a good set of other media display widgets. See the actual widgets in actions just below:
[iframe src="https://prototyper.atsllc.tech/2020/best-free-happy-widgets//" width="100%" height="800"]
Happy Addon's Pro Features
Happy Addons has 25 added widgets and some very sophisticated styling features. For example, Happy's Advancd Section supports unlimited embedding.This feature coes in handy for grid layouts assocaited layered tables using smart compnents like Tabs, Toggles and Acordions. Yes, Elementor hs Inn er Sections but they can only be embedded to one level deep.
Another design speed up feature is the ability to Live Copy from the Happy Add-on demo site active widgets and sections and paste them into your developing website pages and posts. Yes with Elementor you can do the same with Pro templates – but it is a three step process. Brizy has a similar feature for its PageBuilder.
But what about copying and pasting code from two different website – the so called Cross-Domain Copy/Paste comes into play:
Because of the popularity of Responsive design as suported by FlexBox and CSS Grid systems a lot of Websites have become Grid Boxes. Yes judicious use of Spacing and divider widgets can relieve the grid tedium. However, Happy's Edge Masking allows users to recast or reframe their images with SVG or Transparent
as seen in this demo
. However, the
Display Condition Feature
is one of the best  from Happy Addons. The display condition is a unique feature that helps you display any content as per your needs. You can
add several conditions to the rules for displaying content
. You can schedule any widget, section, column. including  any Elementor widgets along with any third-party addons. Even more important, the conditions you can test for are broad: Operating System being used, Browser being used, Date or Date-range, a specific Day of the week, a specific time, etc. For Website Designers this is a vital tool.
Summary
It is ironic – the best feature of the Free Happy Addon are a number of its widgets. Pay close attention to the Justified Gallery and Grid Gallery widgets in free Happy Addons. But in the Pro edition, the emphasis switches to Happy's styling features. The Unlimited Sections, Image Masking and Display Condition styling options are alone worth the prioce of admission.