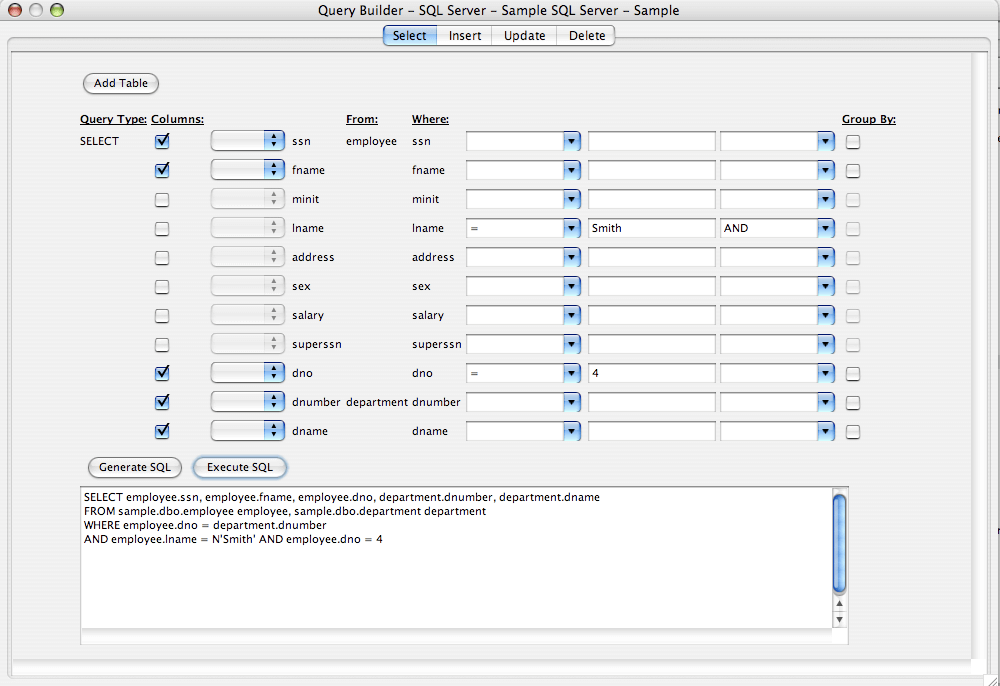 RazorSQL is an example of an opportunity missed. This is a general database query, display and editing program that runs in Linux, Mac, Solaris, and Windows. It reads a wide range of  databases from DB2 thru MySQL to SQLite – over two dozen. It is free for 30 day trial and can be downloaded here. RazorSQL is a bit English which is to say idiosyncratic but its virtue is its ability to read, display and (if you have the syntactic knowhow) edit query and scripts for a broad range of databases. In short highly useful, being a sort of phpmyadmin for all the other databases.
The Opportunity Missed
This very useful software, along with Alfresco, Hibernate, Maven, Tomcat and dozens of other Java programs however, is not available where I want it – on Linux distributions and on most LAMP based hosting services (certainly not the three  big services I use). Not just this program but a whole galaxy of great Java software is nowhere to be found on most Linux distributions and therefore many hosting services. I have tried to get my big 3 Linux based hosting providers [1and1, ICDsoft, PowerShare] to make available Tomcat, HSQL, and other Java staple software. General response – "Rots of Ruck".
Why ignore Java – its been Open Source for at least 2-3 years and has some of the best server side software? Why is this happening? Get revenge on Sun, one of the greatest contributors to the Open Source software coffers of the past 2 decades??? Java software is not pure and Open enough?? Think of all the great software being bypassed (see her for a perfunctory list of over 100 programs). This is an absolute "shame on you" to Eric Raymond and Richard Stallman that have been instrumental in keeping Linux distributions and Web hosting services pure of "less than" Open Source while proprietary and closed platform run away with market share.
And the GoodFellas in Redmond say a thank you prayer each and every day to GNU, the Free Software Foundation, Richard Stallman, Eric Raymond and all others of the Linux distribution ilk that continue to snub Java as not being good or pure enough.