WordPress has left a tremendous gap in support of images and galleries. First, the Media Library is still woefully poor for creating and managing galleries and their various tagged and labelled assets. Nextgen Gallery is a much better and free alternative for managing your media iwhen you have  dozens of galleries and albums with hundreds if not thousands of images, videos, and other media assets.
On the display side using both sliders and grid portfolios of media, WordPress through Automatic's Jetpack has started to improve its media display capabilities but frankly is again well behind the display capabilities of both free and premium  plugins for sliders and grid galleries. To an extent this benign neglect of image/media management and display is surprising given the vital role that images/media play in the CMS-Content Management System. Within the past 5 years, images and media use have dominated many aspects of UI development.
Two significant trends have emerged in website design during the past year that influence better web  space usage:
The size of individual webpages grew rapidly. The average size of a webpage increased from 1.28 MB at year-end 2012 to 1.9 MB at year-end 2015. That's a big jump, especially when you consider that in 2010, the average size of a webpage was 726 KB.
Images and media played a huge part in this growth. Images/media have grown from an average of 793 KB per page in 2012 to just over 1 MB per page today. This is more than double the average from 2010, when it was 430 KB.
In sum – images/media comprise well more than half of all Web page space usage
The bottom line is that managing and displaying your images/media on the Web is becoming a critical Web development skill. And with WordPress being used on 25% of all websites in the world, knowing what tools to use for your image galleries is becoming vital. This review will look at one of the better free WordPress plugins for displaying image galleries in their many forms.
The basic features of FooGallery are quite substantial; however there are two provisos about FooGallery. . First, FooGallery does support video assets but that is one of the premium plugins costing $29 for 1 site to $99 for unlimited sites. Second, unlike Nextgen Gallery, FooGallery does not store the images used in its galleries but rather draws on images from the WP Media Gallery [and also the  NextGen Gallery if you activate the appropriate free FooGallery extension].
But after the images are loaded,  FooGallery manages all aspects of creating the gallery to be displayed as shown in this screenshot of the Add Gallery command:


The key first decision is to choose one of the 5 Gallery Templates from the pulldown. This choice  will determine the look and layout for the Gallery and its chosen images.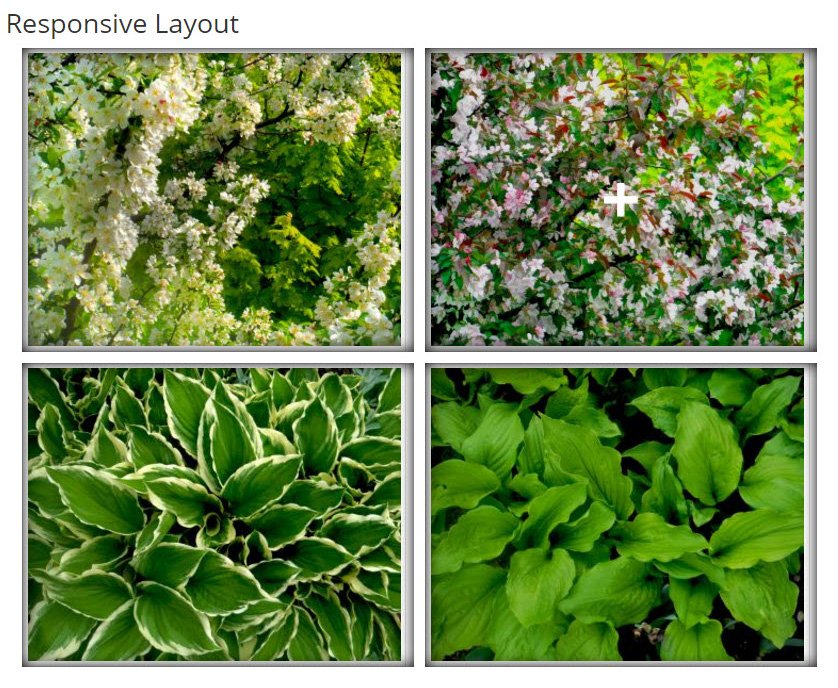 Note the responsive layout only applies to the gallery. Users wanting a responsive Web Page would have to use a fully responsive theme like Headway or Pagelines.
Using the settings shown above here is what the Masonry Layout delivers:


As you can see above the layout can have a stunning effect if the size of the images are carefully chosen. But the Masonry Layout can also be quite practical. Many photo-shoots result in a mix of photo sizes from portrait to landscape. Putting them all-together in a Masonry Gallery can save large chunks of time while still delivering an arresting display of images.
Here is what the Simple Portfolio looks like:
Again it is important to note that users can add links into each image description which then direct customers to more info or a sales cart.
Here is a sample Responsive Layout in FooGallery.
Here is what the resulting Single Image Gallery will look like:


The Single Image Gallery is a typical FooGallery template – it meets a niche need well.
Evaluation and Performance
FooGallery certainly delivers a great deal of image gallery features for the right WordPress price – free. Most users will find FooGallery suits their needs with its basic core of 5 templates. But there is more and for free with FooGallery Extensions – 3 more templates, NextGen Gallery imports, plus a host of other features for free or a nominal fee.


I think the FooGallery people have been smart not to overload the basic tool with too many features. The premium Gallery tools like Essential Grid and Justified Image Grid offer a host of added features like infinite scrolling, detailed captioning control, delayed loading, color and transparency settings, links to external photo libraries, animations, and many others. But the learning curve for both of these pro galleries is quite substantial.
However, there are 2 concerns with Foo Galleries. First, its runtime performance is taxed when there are more than two dozen images, particularly when Masonry or Justified Image templates are used. Second, although FooGallery offers some attractive gallery templates, only the Responsive template provides mobile support. The other templates require a fully responsive theme like Headway or Bootstrap-based themes to deliver full mobile support.
Summary
FooGallery is a real find for photographers and artists that use WordPress to exhibit their portfolios of images/illustrations. The price and most features are right. And the relative ease of setting up galleries is quite helpful as well. Perhaps, the many free and nominal fee extensions will provide the clincher for using FooGallery. Meanwhile for more free slider reviews check out our look at the Cyclone Slider 2.