Surge: A New Page Caching Plugin for WordPress with No Configuration Required
Having just done a WordPress Meetup featuring WordPress performance plugins, one that delivered performance tuning without having to do any tinkering with performance settings – this was of keen interest. 
So the logical step was to compare Surge with one of the better just reviewed website optimizing tools – the easy to use performance plugins WP – Optimize. Here are the results of the test which involved optimizing a BigPost and running the post in GTmetrix.
BigPost features two headline stories followed by an 18 image Masonry Gallery which showcased  Toronto Summer and Fall scenes. WP-Optimize compressed the 18 images so  Surge was able to take advantage of the image optimizations
Regular optimizations were done in WP-Optimize- caching, CSS+JS minifications and database compression. And Surge had, by design, no special optimizing done.The results are shown immediately below: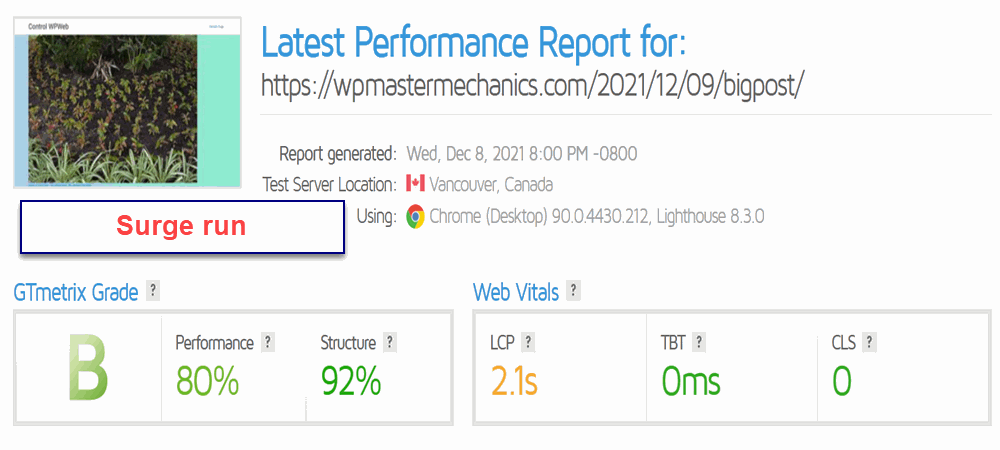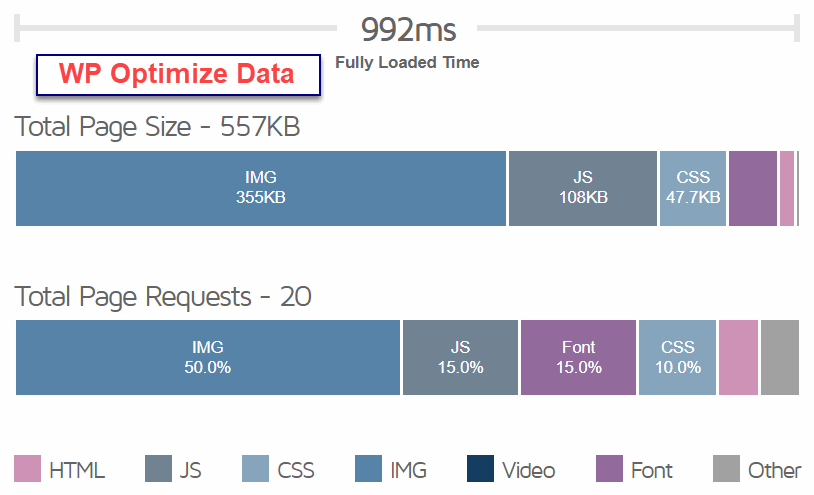 The performance results are clear – WP-Optimize delivered 50% faster  website load time at 1 second versus the 2 seconds response time for Surge. Also WP-Optimize delivered a page size 5% smaller than Surge. 
These are important results. There are no magic formula, single settings plugins for website optimization. The whole subject of a recent  Toronto meetup was that optimizing depends on a website's   design and purpose. As it turns out, WP-Optimize is one of several performance tuning plugins that allows users to get close  to optimum performance with minimum fuss.