With the launch of the iPad 2 and Motorola Xoom  the tablet wars are starting to really heat up. Just check out the stridency of the comments on Engadget. And despite my lust for GarageBand on the iPad2 or the GPS Navgation on the Motorola Xoom, ye Editor is still not budging. I want my tablet to be a dockable tablet phone.
But, you say, the Motorola Atrix 4G is the real deal – stop looking.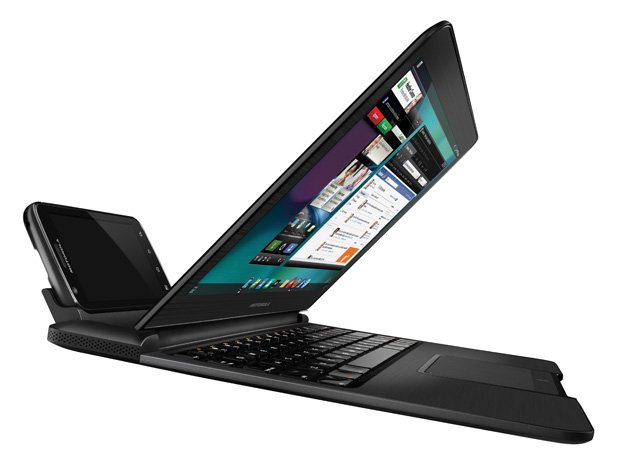 And ye Editor says "I am not looking for a Rube Goldberg tablet"
In fact, what is desired is a dockable tablet phone, not a dockable phone phone. Ye Editor wants primarily a tablet like the Motorola Xoom or Samsung 10.1 with big screen and 1280 x 800 screen size or greater. But it has to be dockable. Like the Atrix, but replace the clumsy phone in the back with the tablet being the screen for the docking station. And allow for the dock to provide  not just keyboard, recharging, and mouse, but additional USB devices and peripherals to be hung on the system [USB 3 or Thunderbolt or eSata preferably]. And make docking and undocking smooth and quick as can be, preferably live.
But ye Editor also wants a phone. More and more of my laptop phone conversations are Skype or Google video phone based. They are much more productive than audio-only calls. They are also more often collaborative, multi-person calls. They play out much better on the big screen. And since ye Editor is  confident of a whole workday charge with the battery and  not allergic to carrying the extra weight of a tablet everywhere – its my tape recorder, video machine, and candid camera as well as GPS navigation, friend finder…. okay you get the picture. It is a dockable tablet phone.